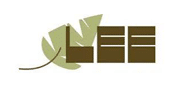 Lee Industries
In 1969, Bill and Dottie Coley set out to manufacture quality American-made furniture that they would use in their home.
So they opened a 7500 square foot factory, hired 10 people and accomplished exactly what they set out to do – and so very much more.
In 1972, Chic Robinson joined the team as executive vice president in charge of financial, production, and administrative functions, and helped propel Lee to a new level. For over 44 years, Lee Industries has had a mission to create innovatively-styled, high-quality home furnishings.
A family-owned and operated company, we are committed to the good of our customers, our associates, our vendors, our community, and our environment. Through diligence, foresight and perseverance, we have become a leader in upholstery manufacturing with outstanding products, superb customer service and cutting-edge technology. Thanks to the craftsmanship and team spirit that is the hallmark of Lee's success, every masterpiece is built with pride in the U.S.A.
American Eye Inventory
VENDOR WEBSITE